I just had an epiphany. The reason the conservative/ libertarian /survivalist/ 2nd Amendment crowd cannot grasp the very simple correlation between gun regulation and a decrease in shootings and instead is fixated on the seemingly logical assertion that gun laws only affect law-abiding citizens and that criminals will still have access to guns is that a person with this mindset conceives of themselves as a fully autonomous person with the freedom to exist outside of any societal constraints. Because they consider themselves fully-disconnected individuals with complete autonomy, following the law is totally at their discretion and a person who decides to not follow the law should, according to their understanding of autonomy, simply be able to do so. Thus, according to this conception of the world, laws only have as much use as the morality of the person willing to follow them and making new ones to address problems seems like a futile effort and actually counterproductive if those laws will punish and endanger only those who oblige the law.
Meditations on life and Karaoke
Grabbing the microphone starts the process, you hold it to your lips and wait a few seconds for the song the music to start, you feel it come over you, otherness. You aren't just you in that moment, you are you plus Stevie Wonder. You might not intentionally snake your head side to side while staring at the ceiling, but inside you your muscles are tensing to do it. Stevie Wonder's words are coming out of your mouth. Your throat is tightening and loosening, your lungs are breathing in air, your diaphragm is pacing out your breath, your tongue curling, your jaw slung open all in the same way, in the same order Stevie's would to sings those same words. You don't even know the words to "Sir Duke" but your eyes scan them on the screen, staying half a second ahead and instructing your brain to accept this ghost, to let him inhabit you for 3:54. To speak these words to these people at the bar.
No one thinks you are Stevie Wonder. But for a moment of time, you are the best analog to the blind man anyone has the pleasure of seeing until Mr. Talks-loudy-through-the-song kills "Superstition" 45 minutes later. Sure, it's a more pedestrian song selection, but he KILLS it. Each brings to the alter what they can. They trade the wait and the cost of a few bees for the opportunity to be the skin that ghost inhabits for a few minutes at a time.
We offer up our corporeal bodies to become the skin of ghosts every day. You hear your mother come out of your mouth, that nerd-baiting TV sitcom catch phrase, repeat the clever tweet to a friend who hasn't seen it yet, read aloud from a history book the words, and each time your flesh forms the words of others, but also their facial expressions, and hand gestures, and that clever high five you saw in a movie one time, to repeat your older brother, to make the sign of prayer and bow back to your yoga instructor who just saw someone else do that too in her first class and thought it seemed like the right thing to do. Thus do you offer your body and flesh to bring the presence of another into the room as karaoke for everyday life.
This review was first published in theNovember 2017 Ventura issue of No Cover Magazine.
The new
Velveteen Band
album, "What's On The Other Side?" is exactly the album I hoped it would be: fun, well-written, slickly produced, and, most importantly, manages to capture the feeling and spirit of the band's imaginative live show. The Velveteen Band is called and willingly courts the title of a "steampunk" band, whatever that means. Steampunk as a subculture seems to be more of a crafty art and fashion motif inhabiting the fantasy world of an alternative Victorian age mixed with science fiction and it tends to be less of a defined musical genre. This begs the question, "What does a steampunk band sound like?" Most of the bands working in this idiom gravitate toward an old-timey, Tin Pan Alley/faux-retro sound, looking to capitalize on this fascination with nostalgia turned inside out. While entertaining and fun as a one-off, these bands rarely develop past the narrow corners they've painted themselves into. The Velveteen Band's self-titled first album treads these familiar waters but "What's On The Other Side?" breaks out into more creative territory and defines itself in ten tracks with songs that are rock, metal, reggae, latin, pop, party, rap, along with the pirate shanties and shout-a-longs one might expect from a band wearing top hats and airship pilot goggles. Such genre-bending and the inevitable tip toward the harder genres are practically habits for the band's vocalists, local metal and punk veteran Jason Amelio of Fangboy and the Ghouls, and Dan Flores who brings a fresh perspective and sense of chaos and fun to any project he's in. My favorite track on the album is the last song, "I'm Not Broken," a straight-ahead inspirational rock anthem that could be lifted off this album and placed on almost any other rocker's set and they'd be proud to have it there; but knowing it's meant to be performed live onstage with two puppets and a 7-foot tall rabbit makes it epic.
Originally published in the October 2017 issue of No Cover-Ventura.
There is a trick people do when they are struggling to describe a band. They go searching through their recent memory for a "box" to put them in that most reminds them of the sound. This "box" is formed by a mental sticky point, the singer's tone of voice, or the particular crash of a cymbal, two chords out of a three-chord hook, along with a general alignment of genre which immediately calls to mind some other band's hit song. Thus pathways in the brain are carved along like associations and the convenient linking of bands by stuffing them into pigeonholes continues for those looking to easily describe new music. For the blues and soul-heavy rock band Welshly Arms this process has linked them to the recent success of The Black Keys over and over.
Not bad company, to be sure, but to say The Welshly Arms sounds "like" the hugely popular bluesy electro-pop duo The Black Keys (who sound like The White Stripes; there, I said it) is to ignore their entire catalog of deeply capable American soul and blues tunes which demonstrates a tacit acknowledgment of the band's roots I haven't seen since Lady Gaga sang a duet with Tony Bennett. This is certainly rare in an industry built on convincing music consumers that the current album being sold is the next new thing; everyone forgets they stand on the shoulders of giants. The Welshly Arms' music reaches back to the genesis of their art form plainly demonstrating they appreciate and acknowledge, dare I say worship at the altar of, their musical heroes: Jimi Hendrix, The Temptations, Otis Redding, Howlin' Wolf. Principal songwriter Sam Getz, on lead guitar and vocals, collaborating with the entire band, builds tunes with the solid lumber of blues, country, gospel, and soul translating those influences into contemporary pop music instead of treating the foundational American genres as mere decoration to fill out glossy hits like Kanye dragging around Paul McCartney as a prop.
When I am asked to never forget 9/11, this is what I will never forget:
I will never forget those attacks uncovered a long smoldering fear of foreigners and dark skinned people that broke down the fabric of American society.
I will never forget how transient and fragile our sense of racial harmony really was once America's majority imagined themselves facing the same threats America's minorities face every day.
I'll never forget that the thousands of people who died on 9/11 were unwitting victims of a backlash against a decades-old American imperial foreign policy in the Middle East, the effect of using tribal divisions to fight proxy wars against Russia since WWII.
I will never forget that the solidarity we felt in the days after 9/11 and the trust we placed in our president to do right by us was used to pass the Patriot Act which led to the violation of the rights and privacy of nearly every American.
I will never forget the slippery slope argument of claiming that a 1% chance of attack justifies a 100% response being used to justify everything from the suspension of due process, domestic spying, rampant defense spending, racial profiling, and torture.
I wrote this profile on Rock n' Roll Hall of Famer Dave Mason for the September 2017 issue of No Cover Magazine. Dave Mason is featured to commemorate his induction into the Ventura County Music Hall of Fame, which will take place at the Ventura County Music Awards, September 10, 2017, at Levity Live in Oxnard. You can pick up a free copy of No Cover at entertainment and retail locations all over Ventura County.
One assumes to be a rock star is to get famous by being the biggest outsized personality you can be while playing ostentatious music and hogging the spotlight as often as possible. It's what we expect. The biggest names in rock from Jimi Hendrix, to Paul McCartney, to Michael Jackson to Mamma Cass all seem to have that special something about them that drives them to excellence; but, also, to excess, that special something is the secret ingredient of what transforms a musician into a star. What if, however, the thing that makes someone a star is just being there every day, showing up and doing the very hard work of practice, rehearsal, writing, and performing as much as one can, for as long as one can, and never stopping? If that is what it takes, what rock star could I point to who is the embodiment of this ethic? Well, Mr. Dave Mason.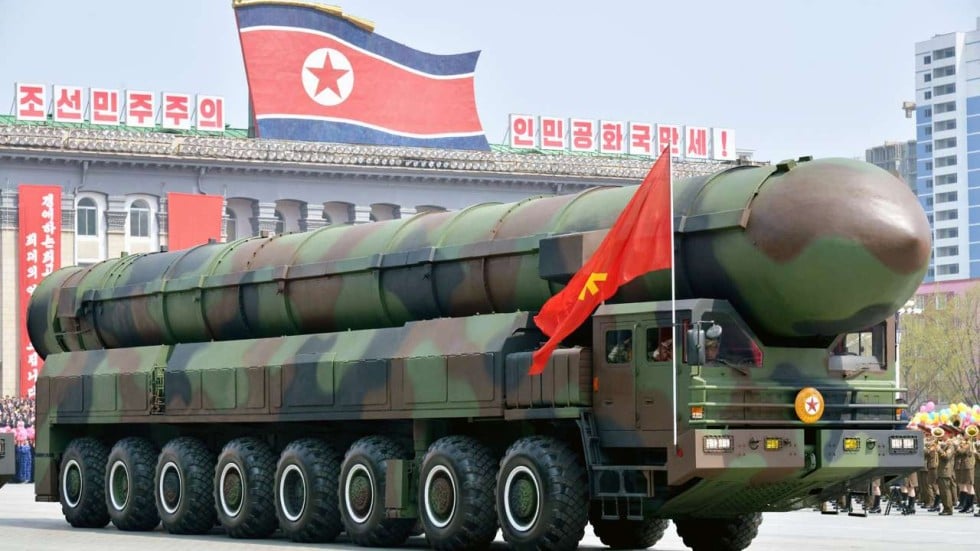 TLDR: Today sat in my kid's school parking lot, mentally preparing to get my kids home just in case we were under a nuclear attack because Mr. Orange Julius is an awful leader and I never had to deal with this shit before. So take care of yourselves.
I hesitate sharing this because I consider this moment extremely personal and private, but realize so many of us are having anxieties like this and I think we need to acknowledge how much the political climate as of late is running down our batteries, sapping our strength, and triggering really dark moments.
Today, I happened to glance at Twitter, at the exact moment when tweets popped up through all the #JoeArpaio and #HurricaneHarvey tweets that claimed North Korea had just launched a missile. The tweets were seconds old. I navigated to the "Latest" tab on Twitter's search feature and typed in "North Korea" and started hitting refresh to see what popped up. At first, it was individual's accounts, then the Defense Ministry of Japan, then a few news smaller news agencies all confirming North Korea had launched "something."
Let me make one thing clear; I HATE Nightmare Before Christmas. I stand apart from others in my generation and those that came after in adoring this movie. I've seen it multiple times, as is obligatory for people my age; I know the songs and tried so hard to get into it. I just can't. While this movie enjoys a hallowed spot in the pantheon of animated children's fables, to me, this isn't the story of a well-intentioned knave who accidentally steps too far out of bounds. I see a more ominous tale of what happens when one person, dissatisfied with their situation, strong arms themselves into someone else's lane, appropriates their culture with no deep understanding of the meaning behind it and unleashes all sorts of unintended consequences because of their ill-conceived desire to have more than they already have. It smacks of the moral lesson that America is about to learn, bigly.
A response to Mike Pesca, who hosted conservative thinker and leader of the conservative anti-Trump movment, David Frum, on his podcast, The Gist on Monday, February 13, 2017
While I appreciated David Frum's clear-headed critique of Trump's shortcomings and the appropriate steps everyone needs to take to remove him from office, I feel he missed the mark on recognizing the goals of the Women's March and the anti-Trump resistance at large. I can assure him, women and minorities don't need another white man to tell how them how to protest and where to spend their energies. I'm sure Frum represents a broad swath of conservatives who are principled enough to be embarrassed by Trump and recognize the threat he poses to American institutions but would love to keep the opposition laser-focused on the 45th President and redirect the opposition's cross-hairs off conservatives like himself.
I kick off a new year (Second season,
Dan
!) with a conversation with songwriter and musician
Kris Simeon
. Kris has been playing around the Southland for many years and used to play in the rock band Spartacus, a regular booking on my Blackbird shows. Kris has been playing music ever since solo and in various projects around town. We talk about songwriting and how music works cathartically to heal painful wounds. Kris plays a few tunes and lets me jam with him on harmonica. Well, I try. The conversation starts at 11:30. I rant about whether it's cool to punch Nazis. If you like this show, please consider supporting me for $1 per episode on
Patreon.com/TNT2E
.
More Articles ...